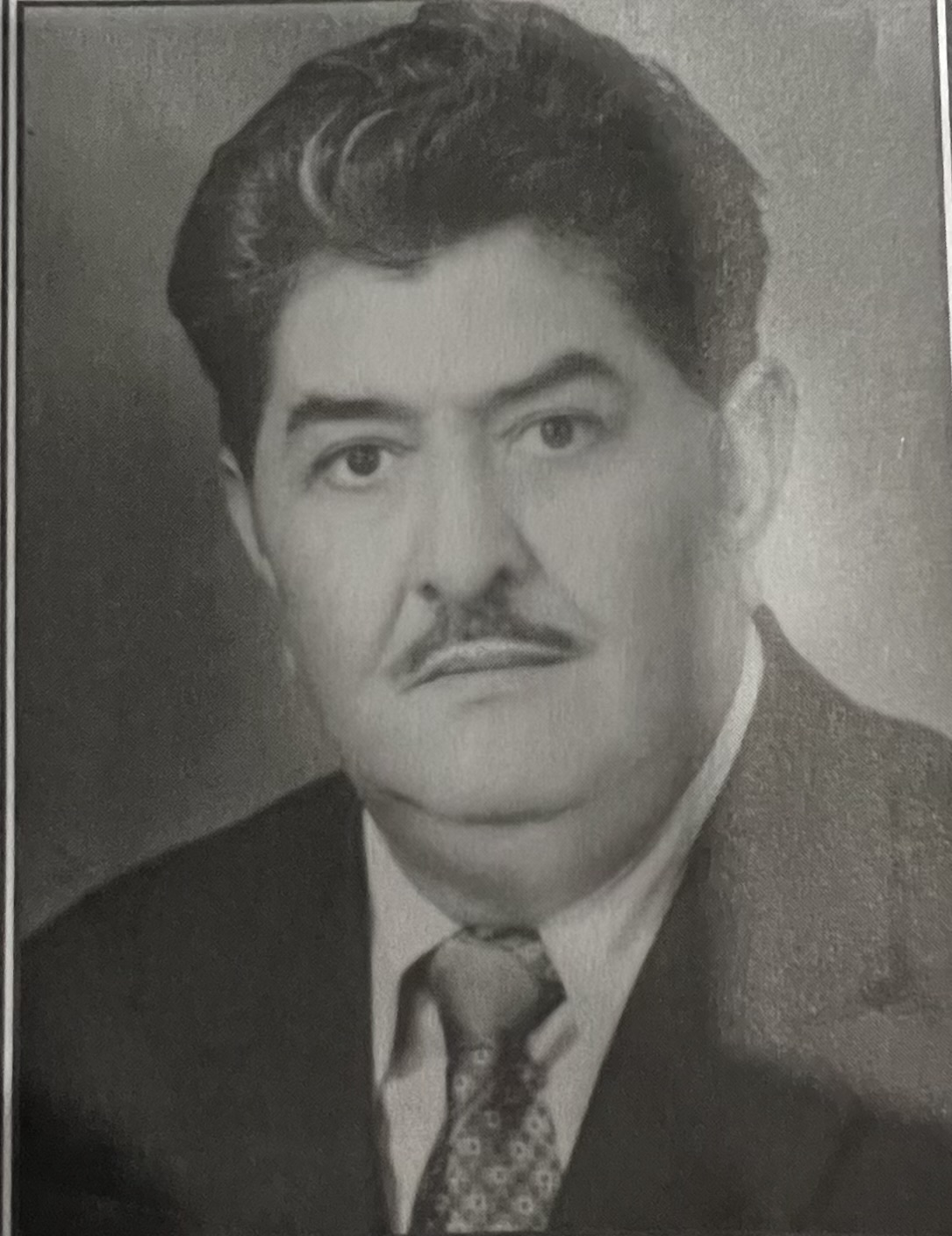 1926-1992
Theater and museum worker
He was born in Gazakh town in the family of Tahir aga Asad aga oglu (according to the local pronunciation- Tahar aga)and Afitab khanum Dilbazi. Before the sovietization of Azerbaijan Tahir aga was a land owner. He was also engaged in trade and lived in Gazakh.
Tahir aga was a supporter of education. His daughters Mehpara and Shafiga got pedagogical education and Aziza finished the medical college in Gazakh. His son Farkhad upon finishing the secondary school in Gazakh entered the history faculty of the Azerbaijan Pedagogical Institute. Later he worked as a teacher, was known for his virtuoso tar technique.
In 1949 Farkhad Dilbazi moved to Mingechavir town which was then being constructed where he was appointed a principal of school 7 the first school of the new town. He held this position until 1965. In the 50's Farkhad Dilbazi organized a folk theater. He earned fame by wonderfully playing the part of Vagif in Samed Vurgun's play of the same name.
After 1965 he worked as a teacher for some time. Then he was appointed a director of the Mingechaur local history museum and held this position till the end of his life. Farkhad Dilbazi passed away in Mingechaur and was buried in this town.
His son Nidjat Dilbazi (1953) graduated from the Azerbaijan Medical Institute and works as a chief physician of the polyclinic in Mingechaur town.
Subscribe
Keep up with the news