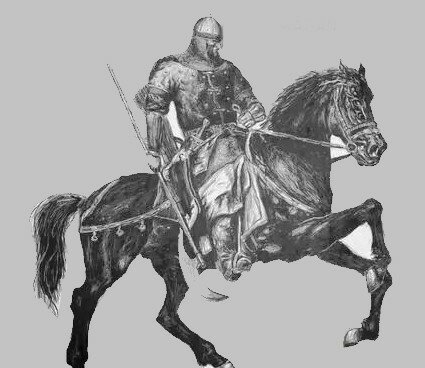 1799-1866
Allahyar Aga Dilbazi was one of the most notable representatives of the Dilbazi family. He is one of the sons of the Gazakh bek and wonderful poet Abdurakhman aga Shair Dilbazoglu.
According to the primary sources, when young he signed up for the irregular Gazakh horse regiment and during the Russian-Persian war of 1827-1828 he participated in the battles against the Shakh's troops. He participated in the battles at the village Asrik, in the vicinity of Shamkirand near the Ganja fortress. For the valor shown at the battlefield he was awarded with the silver medal of St. Anne. Firidun bek Kocharli in his famous work "History of the Azerbaijani literature" characterized him as a man "who would never betray his principles and of great benefi- cence". He was fond of classic oriental literature. According to Firidun bek Kocharli Alahayr aga was a supporter of the nakshbendi tarikat (sect) and a friend of the head of this tarikat in the Caucasus Mir Khamza Nigari. When the tsar authorities suspected Mir Khamza Nigari of sympathizing with Sheikh Shamil's movement in Dagestan he had to leave the Garabakh province and arrived at Gazakh where for almost a year he lived in Allahyar aga's house in the vil- lage Khanlyglar. From there Allahayar aga's people accom- panied him to Turkish Erzurum. It was during Mir Khamza Nigari's stay in Khanlyglar that nakshbendi tarikat widely spread among the population of Gazakh.
As the story goes, Allahyar aga had a large horse farm and did much for improving the quality of the dilbaz breed.
He went on a pilgrimage to Mekka.
He had four sons: Gadjiragim aga Vakhidi, Pasha aga, Gadjikerim aga and Mamedkerim aga.
Allahyar aga died in Khanlyglar and was buried on the family graveyard Baba Dervish. There was built a mauso- leum over his grave which has survived to the present day.
Subscribe
Keep up with the news