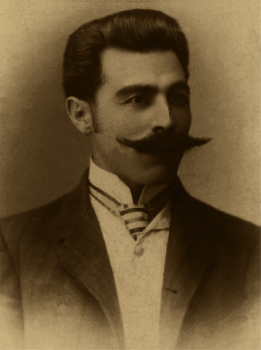 1895-1932
Engineer
Cornet Ragim aga's second son. According to his daughter Amina khanum Dilbazi, he was an engineer. However, at this moment we do not have any exact information about his education. The only thing that is known is that he was an elegant and Europeanized person.
In 1924 the family of Pasha bek moved to Baku. At first Pasha bek worked as an engineer at the plant. Later he changed his place of work and "was always on business trips". On January
26 he passed away in Hadjikabul and was buried in the Chemberekend graveyard. Pasha bek was married to Kheiransa khanum who was a daughter of the famous teacher in Gazakh, Gori seminarian Yusif Efendi Yusifov. She died in 1969 in Baku. Their children are Rashid Dilbazi (civil engineer, veteran of the World War II), Aziza khanum Sharifova (architect), Amina khanum Dilbazi (ballet-mistress, teacher).
Subscribe
Keep up with the news