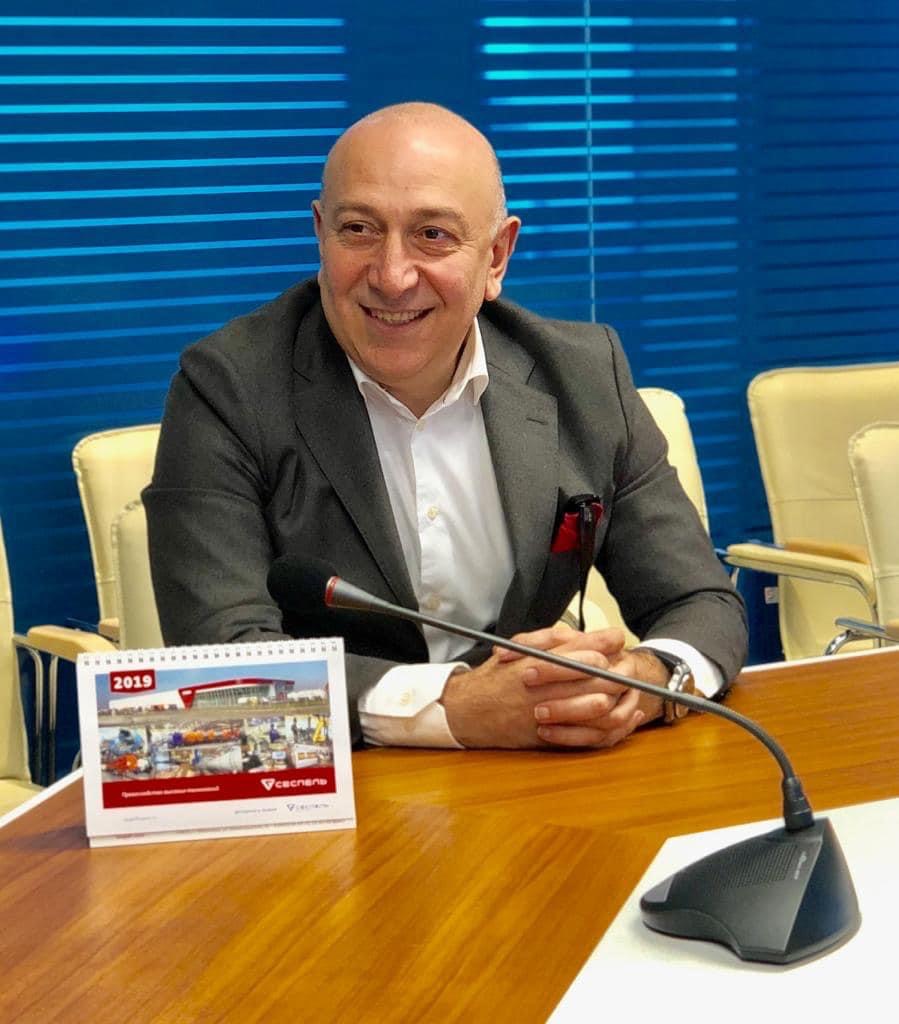 23.03.1964
Was born in Gazakh town of Azerbaijan SSR in 23.03.1964.
1986 graduated Ukrainian Agricultural Academy.
1986-1991 worked in state structures in Baku city of Azerbaijan SSR.
1991 headed Audit Office of the Ministry of Forest Management of Azerbaijan SSR
Since independence of Azerbaijan Republic began commercial activity and was one of the first businessman of Azerbaijan.
1991-1995 managed "MIZAN" corporation which includes private bank, insurance, construction, commercial and logistic companies. Was the one of young and successful businessmen of Azerbaijan.
1993-1995 Chairman of the Commission on businessmen of High Council of Azerbaijan Republic (Maglis). Was author of a number of laws, included conversion of national currency which approved by Parliament of Azerbaijan Republic.
1996 began commercial activity in Turkey and Iran, implemented a number of successful projects for opening new logistics ways from countries of former USSR in this countries. This projects was implemented with state structures of Turkey and Iran.
1997 at the invitation of Ukrainian President Leonid Kuchma created private transport company "Ukrainian Freight Forwarder" facilitating the export of Ukrainian goods to eastern markets.
1997 with the agreement of the governments of Kazakhstan and Ukraine established a "Ukraine-Kazakhstan Trading House". From this period that the active phase of kazakh grain trans-shipment work began through Ukrainian ports and also projects linked with "Kazmunay Gas" and "KTZh". Was a member of the business delegation which accompanied President of Kazakhstan Nursultan Nazarbayev during his visit in Germany and Italy.
2000 acquired a majority stake in Russian company "PROMTEK GROUP" which was petroleum products supplier in CIS countries.
2001 "PROMTEK GROUP" company headed by Alexander Dilbazi joined the top 100 Russian energy supplies companies.
2002 adviser on Kazakhstan of Nathaniel Rothschild and organizer of the Nathaniel Rothschild's visit in Kazakhstan for discussing with government number of major projects in Central Asia with participation of "ROTHSCHILD GROUP". Participant and Speaker of the Eurasian Economic Summit - 2002 which was the part of The World Economic Forum in Davos in Almaty in Kazakhstan.
2004-2006 adviser of Oleq Deripaska owner of "RUSSIAN ALUMINIUM" company and head of "KAZAKHSTAN" project of this company. Was organizer Oleg Deripaska's negotiations with Kazakhstan government for participations of "RUSSIAN ALUMINIUM" in energy projects in Kazakhstan and as a result the "RUSSIAN ALUMINIUM" was co-owner of HYDROELECTRIC POWER PLANT - 1.
2004-2006 lived in Monaco actively cooperating in the field of consulting with the world oil companies.
From 2011 till now is co-founder of international transport trading company "KAZCONTRACT TRADE". Offices of this company are in Moscow, Russian Federation, Almaty, Kazakhstan, Tashkent, Uzbekistan, Bishkek, Kirghizstan.
A project for the transportation of dark petroleum products by road carrier was established in 2016. For 2021 year the "KAZCONTRACT-RUSSIA" is the largest bitumen transport operator in Russian Federation and Kazakhstan.
Alexander Dilbazi is an active public person, philanthropist, painter, author of a number of art exhibitions. Living in Moscow, father of five children.
Subscribe
Keep up with the news